Posts for tag: veneers
By Rocco Ciccone MS. DDS
March 04, 2021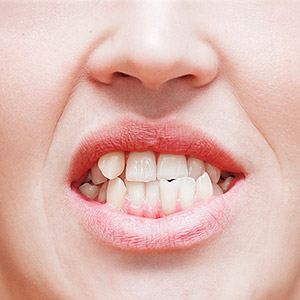 Teenagers can have the same smile-disrupting tooth flaws as adults. But not all cosmetic treatments available to adults are appropriate for teenagers—at least not until they get a little older. Dental veneers fall into that category.
A veneer is a thin porcelain shell custom-made by a dental lab, and bonded by a dentist to the face of a tooth to mask chips, stains, gaps or other imperfections. Because they're less invasive than other measures, veneers are highly popular as a cosmetic dental solution. They do, however, usually require some enamel removal so that they'll appear more natural.
This enamel removal typically won't impact an adult tooth other than it permanently requires it to have veneers or other restorations after alteration. But there is a risk of damage to a teenager's tooth, which hasn't fully developed.
Adolescent teeth usually have a larger pulp chamber (filled with an intricate network of nerves and blood vessels) than adult teeth. And because the enamel and dentin layers may not yet be fully developed, the pulp is much nearer to the tooth's surface.
We must be very careful then in removing enamel and dentin for veneers or we may penetrate the pulp and risk damaging it. Alternatively, there is the possibility of no-prep veneers which are very conservative but often are unable to be done because of the need to often remove tooth structure to make the veneers look natural.
Another cosmetic problem can occur if we place veneers on a patient's teeth whose jaws and mouth structures are still growing. Eventually, the gums could recede and an unsightly gap form between the veneer and the adjacent natural tooth.
Fortunately, there are other techniques we can use to improve a tooth's appearance. Mild chipping can be repaired by bonding composite resin material to the tooth. Some forms of staining may be overcome with teeth whitening. These and other methods can address a teenager's smile appearance until their teeth are mature enough for veneers.
Whether or not a tooth is ready for veneers will depend on its level of development, something that can often be ascertained with x-rays or other diagnostic methods. And if a tooth has already undergone a root canal treatment, there isn't as much concern. In the meantime, though, it may be better for your teen to wait on veneers and try other techniques to enhance their smile.
If you would like more information on dental restoration for teenagers, please contact us or schedule an appointment for a consultation. You can also learn more about this topic by reading the Dear Doctor magazine article "Veneers for Teenagers."
By Rocco Ciccone MS. DDS
May 18, 2020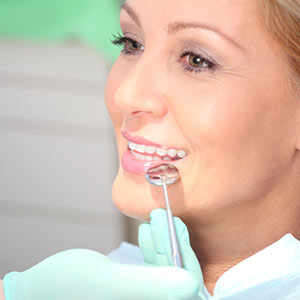 With its life-like color and texture, dental porcelain can restore a smile marred by decayed or damaged teeth. This durable ceramic material not only matches the varieties of individual tooth colors and hues, its translucence mimics the appearance of natural teeth. But perhaps its greatest benefit is its adaptability for use in a number of different applications, particularly veneers and crowns.
Veneers are thin layers of dental porcelain laminated together and permanently bonded to cover the visible outer side of a tooth to improve its appearance. Crowns, on the other hand, are "caps" of dental porcelain designed to completely cover a defective tooth.
Veneers and crowns share a number of similarities. Both can alter the color and shape of teeth, although crowns are used when more extensive tooth structure has been damaged. They're also "irreversible," meaning the tooth must be altered in such a way that it will always require a veneer or crown, though on some occasions a veneer can require no removal of tooth structure and can be reversible.
They do, however, have some differences as to the type of situation they address. Veneers are generally used where the affected teeth have a poor appearance (chipped, malformed or stained, for example) but are still structurally healthy. And although they do generally require some removal of tooth enamel to accommodate them (to minimize a "bulky" appearance), the reduction is much less than for a crown.
Crowns, on the other hand, restore teeth that have lost significant structure from disease, injury, stress-related grinding habits or the wearing effects of aging. Since they must contain enough mass to stand up to the normal biting forces a tooth must endure, a significant amount of the original tooth structure must be removed to accommodate them.
Which application we use will depend upon a thorough examination of your teeth. Once we've determined their condition and what you need, we can then recommend the best application for your situation. But regardless of whether we install a veneer or crown, using dental porcelain can help achieve an end result that's truly life-changing — a new, younger-looking smile.
If you would like more information on dental porcelain restorations, please contact us or schedule an appointment for a consultation. You can also learn more about this topic by reading the Dear Doctor magazine article "Porcelain Crowns & Veneers."